John Powers, Executive Director
"Jubilant JP" has been pioneering experiential learning since 1978. He has a B.S. from SUNY ESF in Forest Engineering, a M.S. in Science Education and a M.S. in Counselor Education from Syracuse University. He holds a Level 1 Certification, Level 2 Certification, and Managing an Adventure Program Certification from the Association for Challenge Course Technology (ACCT). He presented at the ACCT annual conference in 2013 and has received coverage in newspapers and TV stations. Currently JP serves as Orenda Springs's Executive Director. He has made it his life's quest to motivate others to overcome obstacles and achieve amazing feats. He lives by the belief that the greatest indicator of success is not one's IQ but self-motivation. He seeks to make Orenda Springs a place where people get motivated to be their best.
Allison Ray, Program Director and Lead Facilitator

"Awesome Allison" has been with Orenda Springs since 2013.  A native of CNY, she is a graduate of Fayetteville-Manlius High school and holds a B.S. in American Studies from Cornell University, and M.S. in Counseling from Syracuse University, with advanced graduated study in mental health counseling, counselor education and supervision.  She has experience in school and community settings, and has worked as an Adjunct Instructor for Syracuse University.   She also brings with her experience in publishing, editing, and educational program coordination, as well as proposal development and writing.  Allison loves the outdoors and believes there are profound opportunities for every person to grow by connecting with, learning from, and being in nature.  She strives every day to help people recognize and achieve their true potential through experiential learning and is thrilled to share her enthusiasm and skills in such a unique and powerful place as Orenda Springs! 
Ben Richardson, Ropes Course Manager and Lead Facilitator
"Benevolent Ben" is a proud Syracuse, NY, native. He graduated from Nottingham High School and went on to receive his Associate Degree from SUNY OCC in Adolescent Education. He is currently pursuing his Bachelor's Degree from SUNY Oswego. He also holds Level 1 & Level 2 certification from the Association for Challenge Course Technology (ACCT). Ben has been a facilitator for Orenda Springs since 2010. He first discovered adventure learning while volunteering with a group of Syracuse City students at Orenda. He instantly found a love for working outdoors, a curiosity for ropes, and a passion for helping people. Since then he has pushed and encouraged thousands of participants to be the best versions of themselves they could be. Each day at Orenda Springs presents a different challenge, not only for the participants, but also for the staff. Ben approaches each group with enthusiasm, a sense of humor, and 100% effort. He hopes his high energy level, combined with a persevering spirit, will help to make every individual experience unique and unforgettable, allowing people to realize their true potential and do more than they ever thought they could.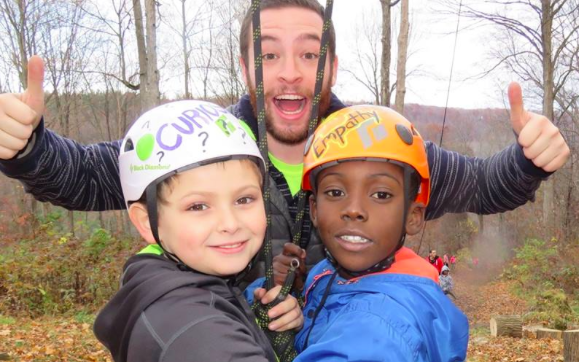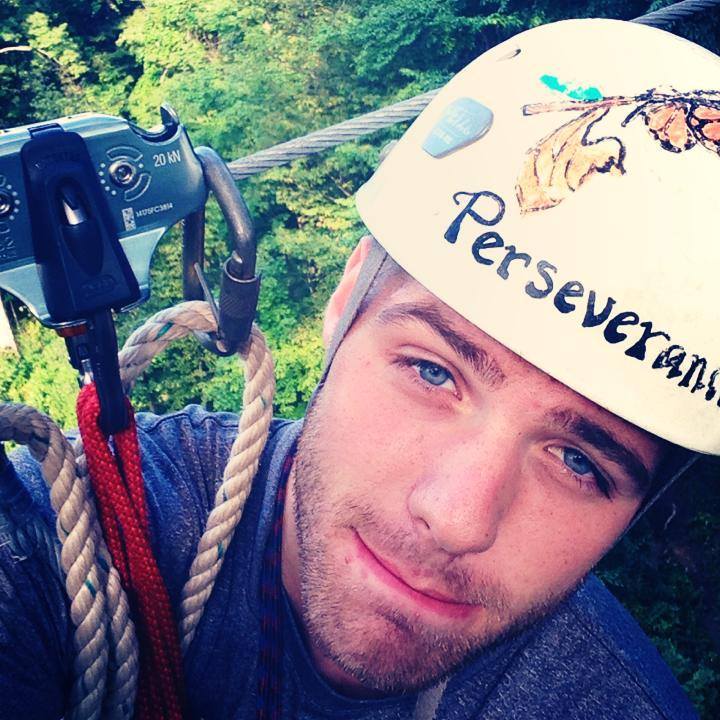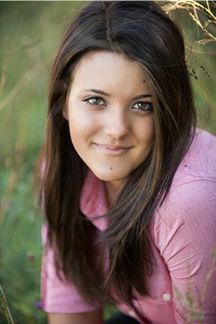 Larry Craft, Board President and Group Facilitator
A long time resident of Marcellus, "Lifeskills Larry" has been a group facilitator at Orenda Springs since 2006. He holds a Bachelors and a Masters degree in Education, and retired from the Syracuse City School District after a 32 year career as a Middle School Social Studies teacher. He has several years of experience as a coach, at various times working with athletes in soccer, basketball, lacrosse, and baseball, ranging from Youth Recreation Leagues to the High School Varsity level in both the Syracuse City School District and at Marcellus High School. Larry also has many years of experience working with "at risk" youth in conjunction with various programs associated with the Syracuse City District.
At Orenda Springs, Larry especially enjoys the opportunity to assist people of various ages, and different walks of life, as they experience the unique activities that we have to offer, which are designed to put a sharper focus on what they are truly capable of, both personally, and as a group (team). As groups progress from activity to activity, it is always interesting to observe the participants becoming increasingly aware of the kinds of choices that they have to make in order to more fully realize their potential. To Larry, the opportunity to help people to make progress toward working more inclusively, creatively, and cooperatively to prevail over challenging situations is both a privilege and a pleasure. At Orenda Springs this is what we do all the time!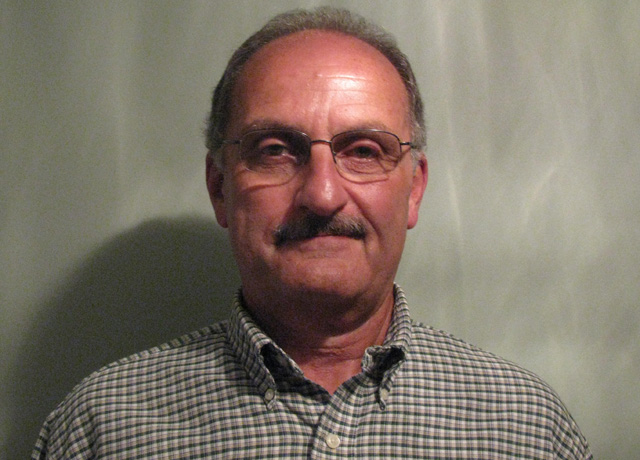 Lori Tucker, Group Facilitator 
"Luminous Lori is a a long-time outdoor enthusiast, "Luminous Lori" grew up outside of Syracuse and has made Marcellus her home with her husband and children since 1998.  After graduating from Westhill High School, she earned Bachelors degrees in Biology and Psychology followed by a Masters of Education in Counseling at SUNY Brockport.  She has worked in elementary school counseling, developmental disabilities, brain and spinal cord injury, and substance abuse counseling.  She has always enjoyed facilitating individual and group counseling.
In order to spend more time with her two children, Lori departed from her full time career and focused on her family and volunteering in a variety of areas, including the Marcellus Schools, teaching Religious Education at St. Francis Xavier Church and being a Eucharistic Minister to people who are home-bound.  She regularly participates in Charity 5Ks with her family and engages in fundraisers for the Marcellus Ecumenical Food Pantry, March for Babies, and Save My Starving Children, among others.  She enjoys art, yoga, science, hiking, swimming, biking, and traveling with her family.  Lori has enjoyed the opportunity to be a Group Facilitator at Orenda Springs since 2015.  She is inspired to make meaningful contributions in the lives of others and assisting people in discovering their hidden potential.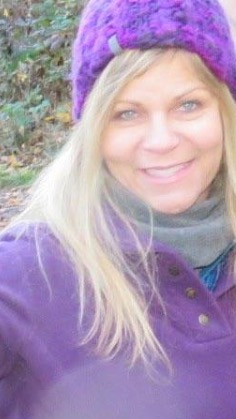 Lou Rosati, Group Facilitator

"Laughing Lou" is a retired Physical Education teacher and Coach from the West Genesee School District.  He has lived in Camillus for 34 years with his wife, Pam, where they built their log house.  They have two married children: Stacie lives in SanDiego, and Garett lives in NJ.  Lou loves climbing!  He is a proud "46er" and has hiked many others mountains.  He has also spent time caving, white water rafting, sky diving and enjoys motorcycling.  Throughout his time as a teacher and coach, Lou brought students and athletes to Orenda Springs and loves volunteering whenever he can.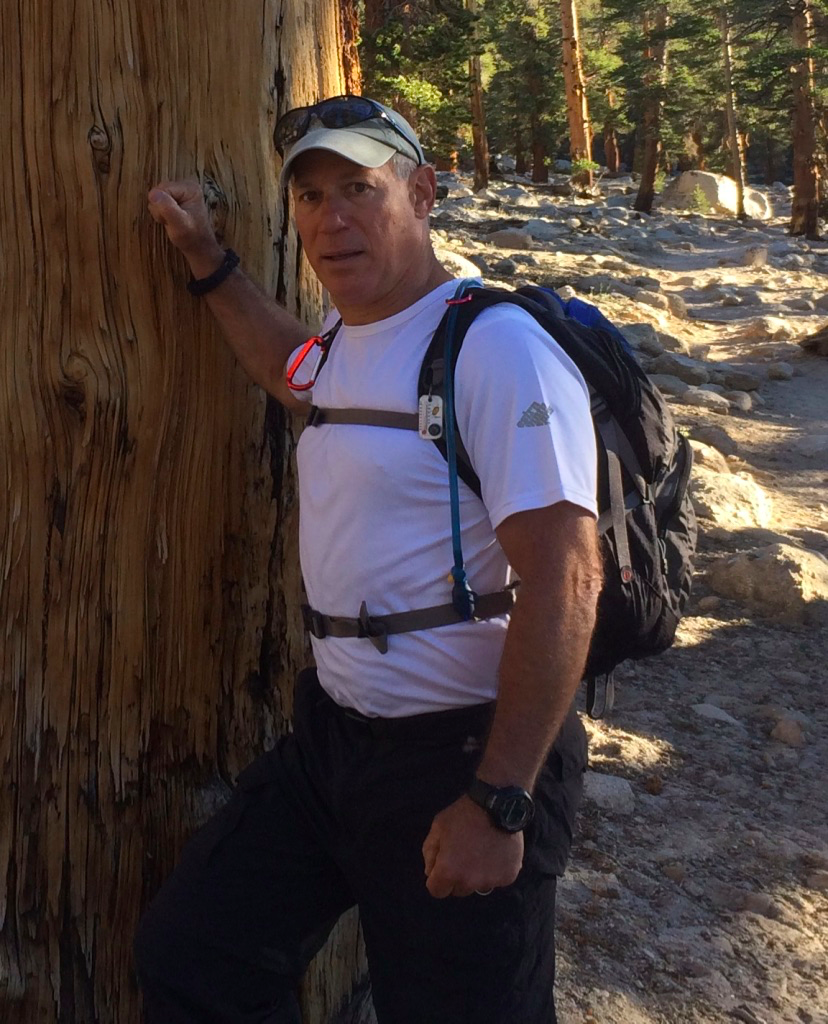 Chris Manke, Group Facilitator

"Crazy Chris" is a CNY native and a 2011 Marcellus High School graduate. He attended Syracuse University and graduated with degrees in Entrepreneurship and Emerging Enterprises, as well as Marketing. Chris has been working at Orenda Springs in 2010. He specializes in the high ropes activities and is generally considered to have the record for longest continuous time pulling up on the zip line solo, at around five hours. There are no elements he is incapable of running and is generally willing to be the weight test dummy for any new elements thought up by our very own Jubilant JP. He strives to enjoy life to its fullest and fill it with what he enjoys doing, whether that is fishing, sports, attempting to steal puppies from coworkers and friends, or "getting kids high" in the trees at Orenda Springs, there is never a moment to waste!  Chris is currently a Real Estate Agent with Acropolis Brokerage and a Management Consultant with Granite Development, and he continues to assist our staff in his spare time.
James Hancock, Group Facilitator

"Joker James" received a Career Development and Occupational Studies (CDOS) Commencement Credential from McCarthy at Beard School in the Syracuse City School District. He uses lots of perseverance throughout long days here, but always with a smile on his face.
Julie Powers, Group Facilitator and Equine Instructor

"Joyful Julie" Julie is a graduate from the Honors Program at SUNY Buffalo where she received a full scholarship in the field of Environmental Engineering. She is currently enrolled in a Masters/PhD graduate program at Tufts University researching zoonotic diseases in Africa. She continues to inspire others at Orenda Springs as a horse lesson instructor and a ropes course facilitator.
Mary Powers, Group Facilitator and Equine Instructor
Dr. "Marvelous Mary" is a graduate from Cornell University. She spent two years with Teach for America on the Pine Ridge Indian Reservation and received her M.D. from SUNY Upstate Medical University. She married "Delightful Dennis" and is mother of our youngest staff member, "Jumping John". Currently, she is currently doing her residency in Rochester, NY in the field of Family Medicine.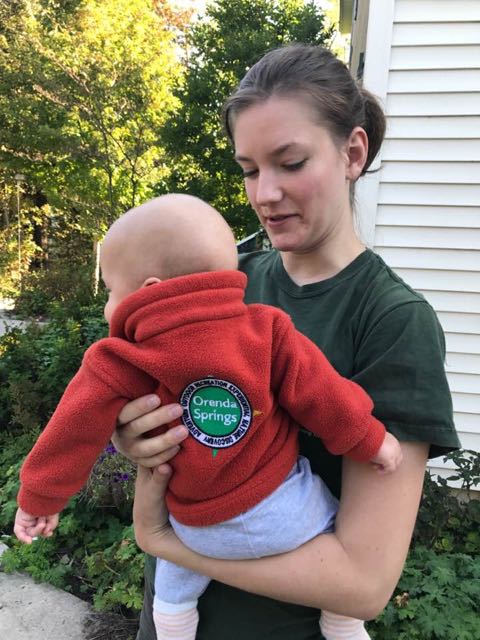 Olga Powers, Equine Program Director
"Original Olga" has made sharing animals with others a part of her life. Born in Australia, Olga brings an international perspective to Orenda Springs. She has a Masters in Special Education from Syracuse University. In addition to being the director of the Equine Program at Orenda Springs, Olga also teaches Special Education in the West Genesee School District. Her passion to embrace diversity has resulted in the many ways Orenda Springs's serves special needs populations.
Olga has grown up around horses and in nature. Her kindness and wisdom has helped many people learn about and care for animals as well as their environment. Olga interest s expand into gardening, cooking and Yoga, all of which are part of the ways she shares her energy with others. She is often making delicious snacks or meals for special events at Orenda Springs. She also encourages others to find the tranquility found in nature inside of them by becoming more aware of their bodies, breath and Spirit.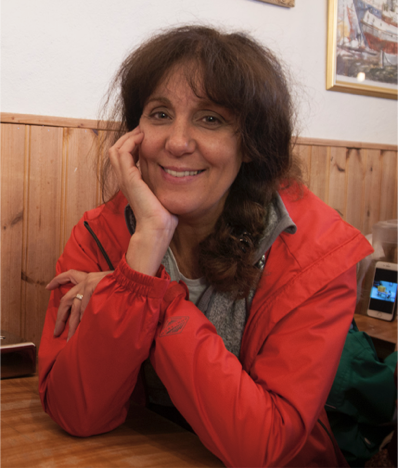 Mary Moran, Group Facilitator
"Merry Mary" grew up in the North Country where she spent much of her time enjoying the Adirondacks. After receiving her Bachelors at Nazareth College in Rochester, NY, she moved to VT to start her career while taking advantage of all Lake Champlain and the Green Mountains have to offer before moving to Marcellus with her husband, Drew, and starting her family. She
runs her own small business which specializes in niche marketing for speciality solar safety products and is very happy that allows her time at Orenda Springs. She knows practicing strong, positive life skills are the foundation of success both personally and professionally and appreciates how Orenda Springs uses creative outdoor experiences to demonstrate that. She is a firm believer in life-long learning and is currently pursuing her MSW at the University of Buffalo.
Katie Rudy, Group Facilitator
"Kind Katie" grew up in the small town of Marcellus. After graduation, she went on to pursue her love of the arts and earned a degree in photography from Onondaga Community College. Over the years, she immersed herself in nature and discovered new passions such as rock and ice climbing, hiking, mountain biking, yoga, kayaking, traveling, etc, which then led to taking wilderness medicine courses through National Outdoor Leadership School based in WY. She started working at Orenda Springs in the spring of 2016. Her favorite element is the Rockhopper Penguin. She enjoys witnessing others find courage within themselves to push through fears and achieve their goals. She regards life as a learning experience and the outdoors as a playground to build on skills, have fun, and find abundant happiness. Out of her many goals, she hopes to conserve natural environments for all future generations. Katie is thrilled to work at Orenda Springs helping others to discover their potential and develop an appreciation for nature through fun and positive experiences.
Kate Moran, Group Facilitator
"Kaleidoscopic Kate" is originally from Marcellus, NY, and is a 2013 graduate of Manlius Pebble Hill in DeWitt. She most recently graduated from Juniata College in Huntingdon, Pennsylvania with her B.S. in Psychology and a research focus in Political Psychology. She has been working at Orenda Springs since 2009, and truly believes in the transformative power of experiential learning.  In her spare time Kate loves to be outdoors; from skydiving to rock climbing there isn't much she hasn't done. One of her favorite things to do is hike, and she has taken on many of the Adirondack High Peaks, hoping one day to make it through all 46.